OUR COMMUNAL SPACE FOR LEARNING ABOUT PERSONAL AND SPIRITUAL GROWTH
Presenting the Life & Legacy of Rabbi Dr. Avraham J. Twerski zt"l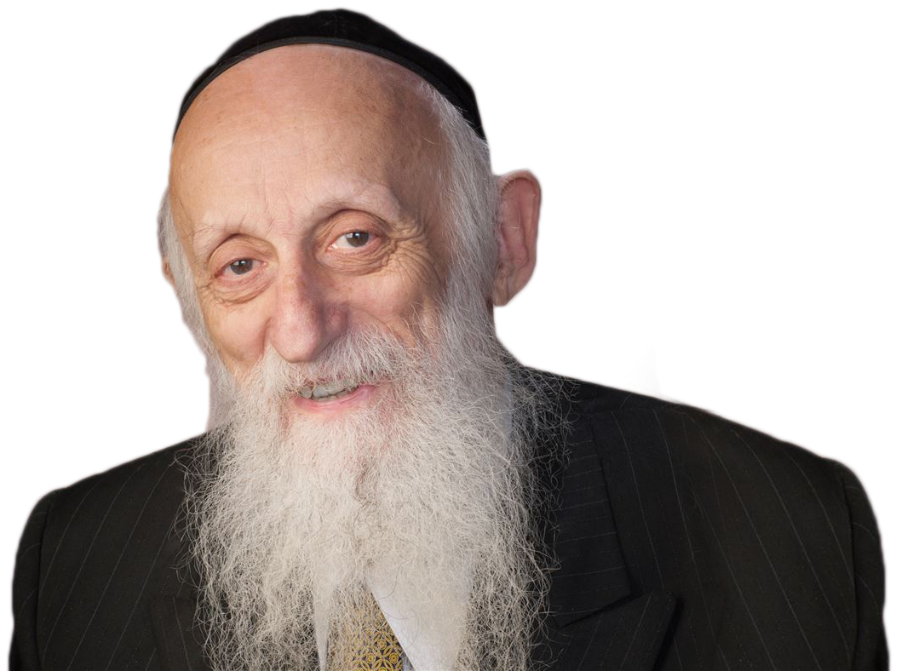 About the AJT Learning Center
Continuing the legacy of Rabbi Dr. Avraham Twerski, zt"l, the AJT Learning Center is a one-of-a-kind educational institute and online resource dedicated to the study of personal and spiritual development based on the vast corpus of his teachings.
You'll find here a vast library of video, audio and written material on the subject of self-growth – both from Rabbi Twerski's own prolific writing and classes, as well as from other well-known experts in the field.
The AJT Learning Center is an active institute featuring ongoing lectures and workshops from some of today's leading figures in the mental health field. Visitors can engage in the regularly updated classes and educational material on this dynamic site.

Happiness is self fulfillment. If a person neglects fulfilling any capacity or trait that he has, there is an inherent feeling of unhappiness
[ Rabbi Dr. Avraham J. Twerski ]
Rabbi Dr. Avraham J. Twerski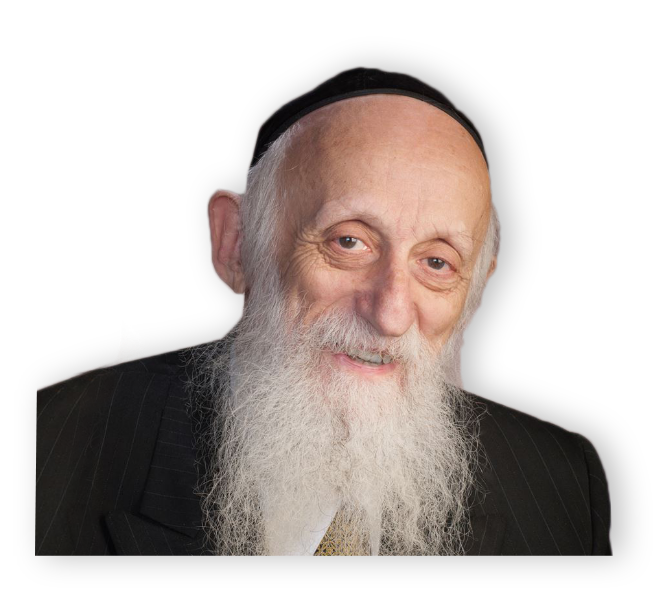 In the span of his decades-long career, Rabbi Dr. Avraham Twerski zt"l became renowned as a respected and beloved figure, who revolutionized the Torah world and its approach to mental health.
Today, Rabbi Twerski's pioneering life's work and teachings are more relevant than ever. How to inculcate self-esteem in ourselves and in our children. How to discover the beauty and G-dliness in every individual. So many today are thirsting for the knowledge, based on timeless Torah wisdom and modern-day psychological research, that Rabbi Twerski imparted.
Unfortunately, this humble giant of a man is no longer with us, and the Jewish community is still reeling from his loss.
Yet, his teachings live on.  Through the new global Avraham J. Twerski Learning Center, his mission of inspiring personal growth and enhancing communal mental health will continue to build future generations.
A RESOURCE FOR THE ENTIRE COMMUNITY
"This content may not be republished or reproduced without prior permission from the AJT Learning Center.
To inquire about using our content, email us at twerskicenter@gmail.com"
״Today I shall try to search for the meaning of my existence, and dedicate myself to finding and
fulfilling the purpose for which I was created״
[ From Growing Each Day by Rabbi Avraham J. Twerski, MD, published by ArtScroll Mesorah Publications ]
T
o
r
e
c
e
i
v
e
a
w
e
e
k
l
y
t
h
o
u
g
h
t
f
r
o
m
R
a
b
b
i
T
w
e
r
s
k
i
t
o
y
o
u
r
e
m
a
i
l
s
i
g
n
u
p
h
e
r
e
facilitating personal spiritual growth
Moreh D'Asra, Beit Knesset
Menorat Hamaor& Principal,
Magen Avot Beit Shemesh Boys School
Founder & Dean Reishit Beit Shemesh- Yerushalayim
Award-winning, Author, Orator, and Educator
Rabbi Dr Tzvi Hersh Weinreb
Executive Vice President, Emeritus,Orthodox Union
Rabbi, Beth Jehudah
Synagogue Milwaukee WI
Feeling for somebody else is sympathy but empathy means to be able to see things from the other person's perspective
[ Rabbi Dr. Avraham J. Twerski ]
Currently there are no upcoming lectures. Follow us here to see when the next lecture will take place.
Rabbi Twerski in his own words, Timeless and Timely
"Rabbi Twerski continues to live inside the AJT Learning Center. We are creating a home for his legacy and the vast corpus of his teachings from which we will gain wonderful insights into his guidance for our generation and generations to come."
"Our family dearly misses Sabba Shea, and are constantly quoting him & thinking about him. To perpetuate his Torah universally via the AJT Learning Center, beyond just our family, is a great source of consolation & joy for us."
"I read Rabbi Twerski's book Dearer Than Life — Making Your Life More Meaningful during my first year of medical school. It helped me reconsider what true avodas Hashem and mesirus nefesh really means, and taught me how to align myself with Hashem's will right from the start of my career as a physician. In fact, I found tremendous inspiration in the dozens of titles he penned, as he brought Chazal's wisdom to the medical community and mainstreamed the life-saving science of psychiatry into the Torah-observant world."


Rabbi Dr. Avraham Twerski zt"l
About Self Esteem Reprinted with permission from: Let Us Make Man – Self-Esteem Through Jewishness by Rabbi Dr. Avraham J. Twerski zt"l "Self-esteem is
Read More »


Rabbi Dr. Avraham Twerski zt"l
Being Sensitive to Other People's Feelings Excerpt from Growing Each Day, Artscroll/Mesorah Publications) with permission by Rabbi Dr. Avraham J. Twerski zt"l "One who
Read More »


Rabbi Dr. Avraham J. Twerski zt"l
About Anger Excerpt from Growing Each Day (ArtScroll/Mesorah Publications) (with permission) by Rabbi Dr. Avraham J. Twerski zt"l "Once he entered the category of
Read More »
LEGACY OF RABBI DR. ABRAHAM J. TWERSKI, ZT"L
by Edward Reichman and Menachem Butler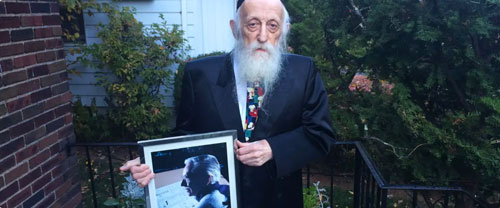 This story originally appeared in Tablet Magazine at tabletmag.com and is reprinted with permission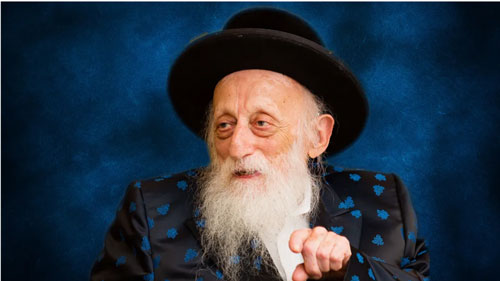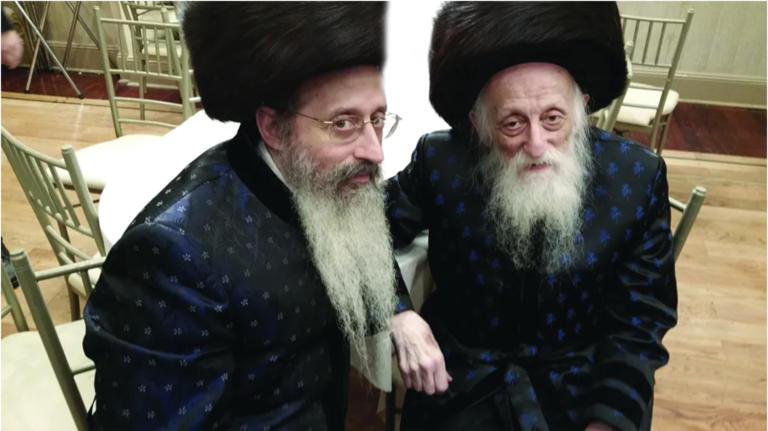 Rabbi Hanoch Teller
Dr. Jacob L. Freedman

If you access and enjoy these audio classes, we request that you make a donation to the AJT Learning Center
through the website DONATE link.  Thank you.
Mesillat Yesharim Classes
Each class is approximately 50 to 60 minutes
and is sequential beginning with class 1.
Thank you to the
a project of Congregation Beth Yehuda of Milwaukee, WI,
USA for providing permission to offer these classes on our website.
Parsha perspective Classes
by Rabbi Abraham J. Twerski, M.D.
Psychological Insights on the Weekly Torah Portion
"Torah teachings enable us to achieve the self-fulfillment, self-realization, and the relationship between man and G-d that is essential for true happiness."  Abraham J. Twerski

Thank you to U.S. Judaica, Inc., 1-800-583-2476 for giving permission to publish these Parsha Perspectives
Sponsorship Opportunities
List logo or name
on print ads, brochures
List logo or name on Donor Wall
List logo or name
on print ads, brochures

List logo or name on internet ads